How to Remove Facial Hair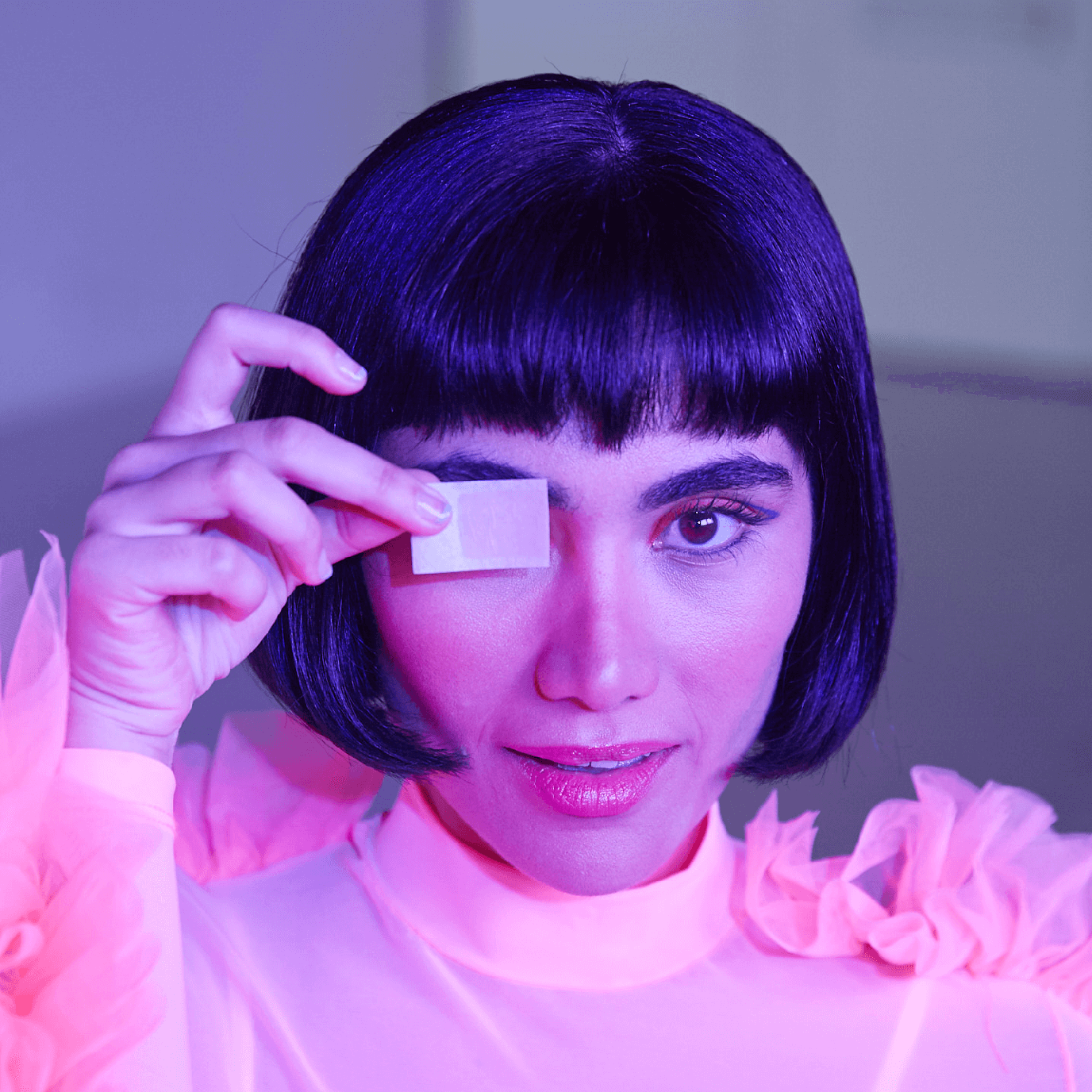 Facial hair can be awesome. But unwanted facial hair – not so much. You wouldn't trust your greatest treasure to just anyone, would you? Didn't think so. Then don't trust removing your facial hair to just any hair dermatologist tested and safe. You can count on Nair™ waxes to be gentle with your skin while getting rid of hair.
Removing Facial Hair - Gently!
Clearly, your face is a sensitive area and deserves the utmost care. Shaving can turn into a daily grind, and just thinking about the possibility of razor bumps, nicks and cuts can cause stress. But, don't worry. Nair™ has you covered. Nair™ hair removal cream is dermatologist tested and safe when used as directed. It also prevents razor bumps and ingrown hairs because it removes hair from below the skin's surface. Always do a patch test before using hair removal cream, even if you've used it successfully before. Body chemistry is always changing and reactions can change with time. If the patch test is all clear, then you can go ahead and remove your unwanted facial hair with Nair™.
Getting Rid of Facial Hair with Nair™ Hair Removers
If you're not interested in seeing how much of a mustache those hairs on your upper lip can form, and you don't like people noticing the hair on your chinny-chin-chin, then Nair™ hair removal cream can help. 
Rather have two eyebrows for the price of one instead of a strong, distinguished unibrow? Nair™ can take care of that too. Nair™ Face Cream gets rid of facial hair and moisturizes your skin for that oh-so-soft feeling. 
Results last days longer than shaving and the gentle exfoliation reveals fresh radiant skin. Use Nair™ on your upper lip to get rid of that unwanted mustache. Say goodbye to chin hair and peach fuzz as well. 
Peach fuzz, the cute name given to the soft downy hair that can cover the cheeks and jaw, may not seem like a big deal. And it doesn't have to be. Sometimes it's barely visible, but once it's gone, you'll notice the smooth difference. Bronzer and makeup applications will look flawless. For those who shave their beards regularly, Nair™ can also be used in between shaves to eliminate 5 o'clock shadow and maintain that clean-shaven look. Nair™ face cream can also be applied to baby hairs around the eyebrows to shape and define them. 
For detailed instructions on removing upper lip, chin or other facial hair read How to Use Nair™ Creams.
Getting Rid of Facial Hair with Nair™ Wax
For even longer-lasting hair-free results, try Nair™ Wax Ready-Strips for Face. No heating is necessary. Convenient, preloaded wax strips allow you to remove hair quickly and easily. Results last as long as 4 weeks*. With regular use, hair may grow back thinner and finer than before. 
Here are a few tips to make facial hair removal an easy, breezy success.
Pull hair away from your face with a hairband or headband before applying the product to your face.

Remove any makeup from your face and apply products to clean, dry skin.

Be extra careful when applying the product near your hairline, eyebrows, eyes, and lips. (Don't accidentally remove your eyebrows.)

Don't use products too close to your eyes or on your eyelids.

Don't use hair removal creams on your lips or inside your nose or ears.
So, if facial hair isn't your thing and shaving doesn't cut it, conquer unwanted hair with Nair™ and face the world with confidence. Be boldly and brilliantly you! *Individual results may vary.